Almost one year ago I wrote a poem which became a song, which started a band. Phew. Now Helpless Saps is finally releasing a (home) studio version of it. You can listen to it on Soundcloud and watch the lyrics video on Youtube.
Xavier's EP Non-breaking Space is now on Spotify, and here's his Patreon.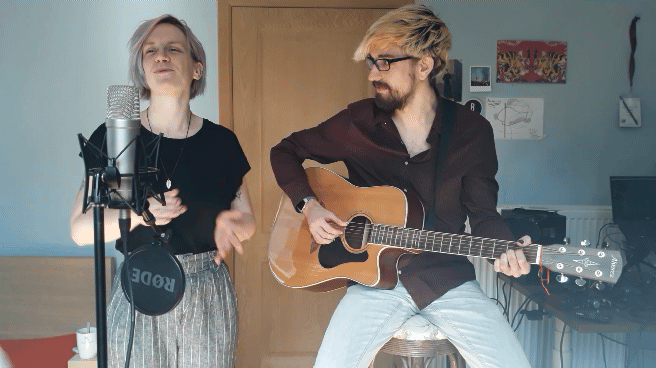 Projects-wise, as we're reconfining, I'm gearing up for my 4th (or is it 5th?) Nanowrimo with brand new fiction projects, and I'm hoping to shake the dust off those writing muscles.
I'm also going to release a poetry zine pretty soon, probably next week or so. More details to come.
Hope everyone is staying safe and doing stuff that makes them happy.
PS: Thank you Meeni Levi for starting a cult around the Ben Aaronovitch books Rivers of London, which both Xavier and I are reading in the video.