Presenting my first zine, Metrophobia.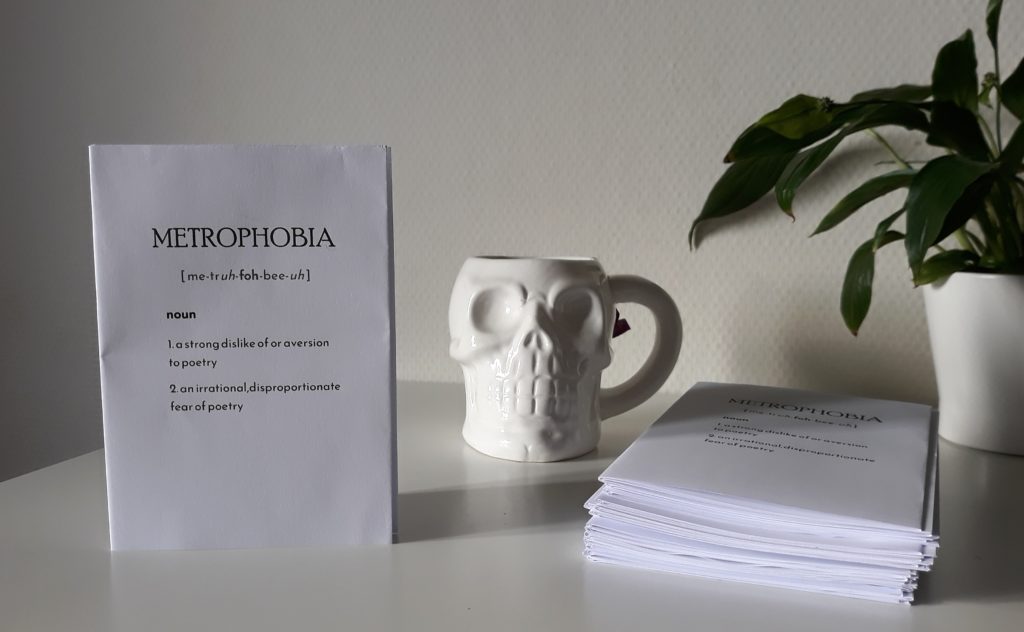 This A6-format, 8-pages zine is made up of six original poems I wrote between 2018 and today. Ngl, all these poems have been published on the website, but some of them have been slightly reworked for the purpose of the zine, so it's kiiiinda exclusive content in a way? :p
Anyway, it's available on the Ko-fi shop for the price of a stamp if you want me to send a physical copy to you, or for 1€ for the PDF + a DYI guide on how to fold and cut the zine. You can also email me (contact info below) to order one if you're not comfortable with Ko-fi. 🙂
The world is a nightmare right now, so why not indulge in the impulsive purchase of art made by independent creators to make yourself feel better?
(This ad was sponsored by coronavirus, the US elections, and too much coffee.)